Welcome to the Creative Beauty Lab the salon that will make you feel even more beautiful and perfect than you already are!
Tenerife Full Beauty Salon!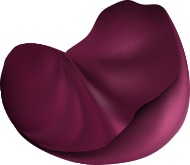 Our Beauty Treatments
Our Beauty Academy
Creative Beauty Lab: Your Premier Beauty Salon in Costa Adeje, Tenerife
Step into a world of advanced beauty treatments at Creative Beauty Lab, the fantastic beauty salon located in the heart of Costa Adeje, Tenerife. Our world-champion beauticians offer a range of services, from facial treatments and nail art to spa massages and professional hairdressing, all designed to rejuvenate your beauty and enhance your confidence. International English Beauty Salon in Costa Adeje, Tenerife!
you are perfect
Facial Treatments
Top Quality Products and Techniques because you deserve only the best.
Intensive whitening treatment
Help to improves skin tone, lighten pigmentation and counteract melanin formation.
From 75€
Formulated with pre- and probiotics that help maintain the delicate balance of the micro-biota of the skin
From 80€
Collagen Booster + Vitamin C
Highly performance age defying treatment skin visibly looks  firm, flexible and luminous

From 95€
It all start with a perfect base treatment! The best way to get healthy skin.

From 45€
beauty technician
I am Cristina, the beauty specialist!
Hello and Welcome to our Beauty Salon
My goal is to provide to our customers a team of passionate and experienced therapists who can bring you the latest techniques and trends from the beauty world in a welcoming environment. Beauty Treatments salon near you!
In my Beauty Salon in Tenerife we offer a variety of treatments and services like advanced and basic Face Treatments, Permanent Makeup Tattoos, Eyelash Extensions, Eyebrows treatments, Waxing, Professional Makeup, Massages and Nails works.
just relax
Professional Spa Massager
To Relax for Beauty or Health